To keep everyone as safe as possible we are taking the following measures during the COVID-19 pandemic:
**If the patient or parent has been exposed to coronavirus or has traveled recently to a community with transmission of coronavirus, PLEASE DO NOT COME into the office.**
We will be rescheduling routine office visits into April.  We will triage all other patients over the phone and determine when they will be scheduled.  We ask that only the patient and one healthy parent or guardian come in for the visit.  We also ask that you complete your Phreesia check in electronically before you arrive to our office.  This will greatly reduce the time you spend in our waiting room.
We are carefully evaluating our upcoming surgeries and will contact you directly if there is a change to your child's scheduled procedure.  
We understand this is a challenging time and we greatly appreciate your patience. 
Do you have an upcoming appointment at our office? Want to save time in the waiting room? Use your own device to check-in for your appointment ahead of time! Just make sure we have your up-to-date e-mail address and cell phone number on file and you can use mobile check-in to make your next visit simpler and faster!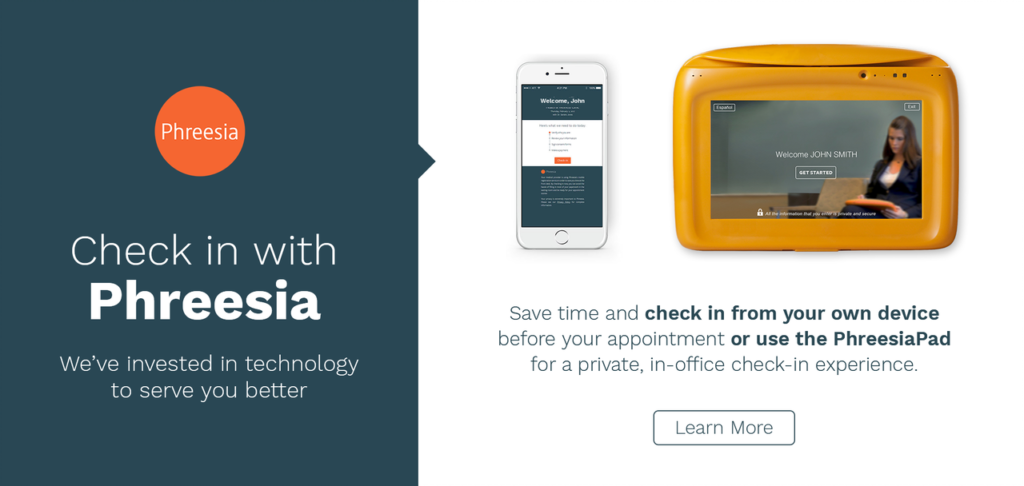 Dedicated to Excellence in the Care of Children with Medical and Surgical Disorders in Pediatric Otolaryngology Head and Neck Surgery
Comprehensive, individualized care in a family centered environment, with nonsurgical and surgical management
In patient consultations at Wolfson Children's Hospital PICU/NICU and general hospital
Tonsil and adenoid surgery utilizing minimal invasive technique
Sinus surgery – endoscopic balloon and image guidance techniques
Surgical and nonsurgical management of otitis media/ear infections including insufflations, Otovent and alternatives to tympanostomy tubes
Medical and surgical management of Obstructive Sleep Apnea and Sleep Disorders
Head and neck surgery for congenital lesions and tumors
Second opinion/evaluation of complex and special needs children
Complex airway surgery including laryngeal reconstructive and laser techniques
Plastic and Reconstructive surgery including otoplasty, palatoplasty, rhinoplasty and microtia/atresia repair
Comprehensive auditory services including hearing aids, Auditory Processing Disorder, ABR/OAE, diagnostic and electrophysiologic testing; Evaluation and programming for cochlear implantation
Over 60 combined years of medical/surgical experience
Member Florida/CMS Cleft Lip and Palate Team; North Florida's Cochlear Implant Program
Extended office hours for busy families
Adult care available